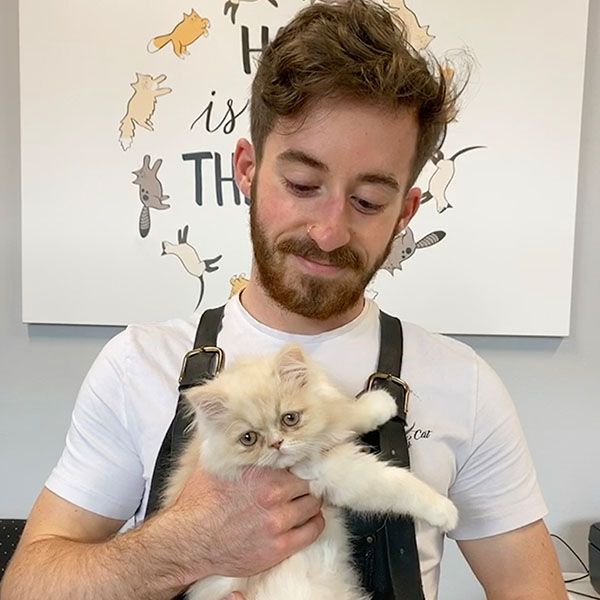 I'm Jared the Cat Groomer
When your favorite feline is in need of some purr-fect pampering, I can help. I'm Jared the Cat Groomer, and providing top-quality cat grooming services is what I do. When you bring your kitty in for a grooming session, I'll usually begin with a bath and a brush out. Depending on your cat's needs and your personal preferences, though, additional services are available.
My complete range of cat grooming services includes:

As your Vancouver cat groomer, I only provide services for cats. I do my best to maintain a quiet,
peaceful environment to ensure your companion's comfort throughout their grooming session.
Check our latest testimonials and see for yourself what our clients are saying about us.
Schedule your best friend's first appointment!
If you are in need of a cat groomer in Vancouver, Portland, Camas, or any of the surrounding communities, please reach out to me today to schedule your furry best friend's first appointment! I look forward to meeting you both.